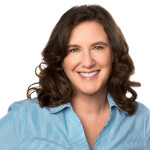 I have been a career counselor, coach, consultant, workshop trainer, and program director in non-profit, for-profit and educational settings since 1990. After tasting a few different careers in my 20's, including banking, teaching, retail buying, and recruiting, I discovered that what I really loved to do was help people figure out their career next steps. So I went back to school to expand my knowledge and understanding of career development and received my MA in Counseling in 1995.
Over the years, I have honed my career counseling skills and successfully helped thousands of people discover and celebrate their gifts and find meaningful work. And have loved every minute of it!
My style is warm, positive and supportive and at the same time, practical and strategic. I teach people the fundamental skills of planning and implementing a successful career transition. Once they learn how, they're empowered. They know they can use those skills not only right now, but for the rest of their lives.
I have designed and taught hundreds of different career workshops and college-level career planning courses. Some of my specialties include: Career & Life Planning, Career Reinvention, Highly Effective Job Search Strategies, Strategic Networking On & Offline, Successful In-person and Phone Screen Interviewing, $mart Salary Negotiations, Resumes/Cover Letters/Bios and LinkedIn Profiles that Work!, Personal/Professional Branding, and Career Assessments (Myers-Briggs Type Indicator, the Strong Interest Inventory, the Campbell Interest & Skill Survey, Skillscan).
I help people in every field, including: Technology, Business Services, Law, Marketing, Education, Health Care, Non-Profits, Social Services, Training and Development, Journalism, Human Resources, Banking and Financial Services.
In 2010, I co-founded CareerGenerations with Ellen Shulman. Our office is located in Palo Alto, CA. We serve people throughout the Bay Area and Silicon Valley. If you live outside the area, we also offer services via phone, Skype and email. Click here to contact me.
Are you Stanford Staff? As one of your benefits, you have access to 1:1 assistance using your STAP funds. Please click here for more information.